Australian Macedonian
Welfare and Wellbeing NSW
Australian Macedonian Welfare & Wellbeing NSW (AMWW) is a leading non-profit organisation providing welfare and wellbeing support to the Macedonian community, & other Former Yugoslav background communities, in Sydney and NSW.
AMWW is a registered charity operating over 38 years.  We are a compassionate and dedicated professional group of people committed to serving the needs of the community, and pride ourselves on high quality services and effective results. We specialise in providing services for older people, people with disabilities and their carers, young people, families & individuals.
AMMW operates with a board of management, which provides effective governance of the organisation, and staff and volunteers provide the valuable day-to-day direct services to the community. AMMW was previously known as Macedonian Australian Welfare Assocation.
COVID-19 UPDATE: During the pandemic, we have been providing essential welfare and wellbeing support to the community. To ensure the safety of community members and staff, operations have been modified in the way they are being delivered and are Covid-safe.
Translated Information about Covid-19 can be found below:
We have also been providing accurate Covid information in Macedonian and other languages, as well as care packs for seniors and other vulnerable people, in order to help them stay safe and well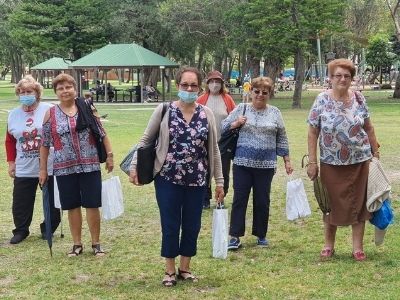 Australian Macedonian Welfare & Wellbeing NSW also provides a diverse range of information and resources through this website, both as part of the programs and services section and also in a separate resources section, including the following:
Links to supports and assistance for aged care needs, carer support, alcohol and other drugs (including smoking cessation), gambling, Covid-19, mental health and other personal and family needs.
Resources for Macedonian cultural identity, including Macedonian recipes-originally produced for aged care facilities so that Macedonian older residents could have access to their traditional cultural foods, but now accessible and relevant for anyone with an interest in recipes for Macedonian traditional food.
There are also other resources we have produced, such as Macedonian language assistance tools, including Macedonian key words and visual communication tool, and Macedonian folk tales.
Visit our resources page for this information
Australian Macedonian Welfare & Wellbeing NSW is grateful for the support and assistance from these funding partners and supporters, who greatly support the community with their valuable assistance and resources:
NSW Government including Multicultural NSW, Office of Responsible Gambling/NSW Department of Customer Service and Department of Communities & Justice
Australian Government Department of Health
Georges River Council
Bayside Council
Canterbury-Bankstown Council
Federation of Ethnic Communities Council of Australia (FECCA)
Alcohol & Drug Foundation & St George Community Drug Action Team
The Multicultural Network
ROSA Dora Imports
Individual valuable donors
Individual valuable Volunteers who have donated their time and energy to support the community
Various government and non-government organisations and services who we partner and collaborate closely with.
WE ARE HIRING! 
We are looking for a new Youth & Community Worker (part-time 14hrs per week). These are the two documents in the information package that you need in order to submit an application:
BECOME A VOLUNTEER OR DO YOUR STUDENT WORK PLACEMENT WITH US!
If you speak Macedonian, or other former Yugoslav languages, and want to help the community, we always need new volunteers and student interns.  Gain new skills, get a certificate and reference. Contact our Manager Roza for more information on manager@mawasydney,org.au